Double Churches Animal Clinic is aware of the vast amount of information available on the internet. Our team has taken the time and evaluated the following sites. We trust the information the listed websites provide to you, our client, and member of our family.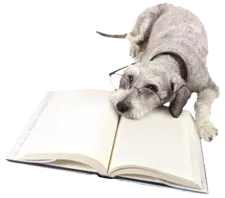 Has your pet ingested a poison? Contact the ASPCA Poison Control Hot Line at (888) 426-4435 or visit their website at https://www.aspca.org/pet-care...
A $65 consultation fee may be required.
Canine resources:
Pet food recalls from the AVMA:
www.avma.org/news/issues/recalls-alerts/Pages/default.aspx
Training: http://www.thedevelopingcanine.com/
Training and Boarding: www.harvardsk9center.com
Traditional Boarding Facilities:
https://preppypet.com/local/columbus/
Behavior help:

www.helpingfido.com, pethealthnetwork.com,
Grooming:
Wags to Riches- 706-321-5950
Picture Purrfect Petz- 706-322-7387
Feline resources:
Need help getting your cat to the Vet? Click here for some great tips from the AAFP:
Getting your Cat to the Veterinarian

Join the Cat-Friendly movement and visit www.catfriendly.com. The Cat Community provides cat caregivers with
reliable and valuable educational information. Cat caregivers will be able to learn about their cat's innate behaviors, the importance of routine veterinary care, how to take great care of their cat, and answer many of their most pressing questions.
Behavior help: www.animalbehavior.net, pethealthnetwork.com
American Association of Feline Practioners: http://www.catvets.com/cat-own...
Cat owner videos: http://www.catvets.com/educati...